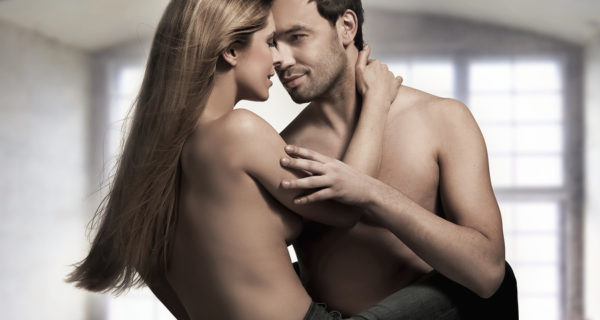 There are dozens of different products available for men who want to boost their sexual stamina as well as those who may need help treating and managing chronic early ejaculation. A variety
of products can be helpful, but what about men who eventually want to use only natural methods to deal with the chronic and troublesome condition. These guys may start by using products to help support and improve their sexual performance but their end goal is to be done with artificial help and want to be able to have long-term results without having to constantly buy more products. For these men, coupling simple all natural methods with the product of their choice will help them get results quickly while setting themselves up for long term success.
Keep Up With Those Kegels
Kegel exercises are simple and easy to do and, best of all, they can be done anywhere and anytime – even when driving. Simply tense your groin muscles as if you were trying to stop the flow of urine mid-stream. Hold that position for a count of five, release and then repeat. It's just that simple.
So what's the point of these exercises? They build up the muscles around your groin and penis, which can help boost your sexual stamina over time. The key, however, is to do them regularly and make it a part of your regular routine. Aim to do three sets a day at a minimum and then throw in random sets whenever the mood strikes you. Overtime you'll notice an increase in your muscle control and that will help you pull things back and change rhythm, speed and trajectory when you feel yourself building to an orgasm too quickly.
Be Healthy
A commitment to a healthy lifestyle isn't just for New Years – or when you're going through an episode of early ejaculation. Developing and maintaining a healthy approach to nutrition, exercise and your overall health will give you the foundation you need for real long-term sexual health. A diet rich in raw vegetables, fresh fruit, lean meats and whole grains will help to maintain a health cardiovascular system as well as supporting whole body health. For guys with their eyes on a prize of a happier sex life, that means a big ol' boost in erectile health and sexual stamina.
Keeping up with a healthy level of exercise will support this as well. Boosting your level of physical fitness can also boost you performance and even your sex drive. Don't let momentary lapse in good eating habits snowball into a full reversal of all the good it has done so far. Instead, give yourself the occasional indulgence and find healthy reworkings for any favourites you need on a more regular basis.
Blow Off Some Steam and HAVE FUN
Stress and anxiety are two of the most often cited sources for premature or early ejaculation. Prevent them from throwing a wrench on the works of your sex life by maintaining healthy stress levels and not letting your life get too serious. Sure, intense times will happen and that's why it is so important that men have stress-busting habits already in place. That way, you'll be more likely to spot rising levels of both stress and anxiety and you'll be in the perfect position to nip them in the bud.
By making these three fundamental practices a part of your lifestyle, you can eventually look forward to a time where your sexual health will be supported by your lifestyle. For many men, this could mean the end of relying on creams, pills and supplements to boost sexual stamina and finally be free to truly be themselves … naturally.