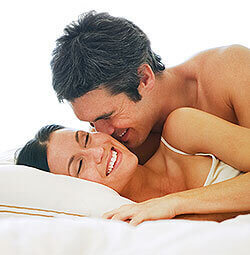 The best I've ever had...
Read more testimonials
Helping Men
Get Back
To Normal
Being normal means pleasing your partner
Premature ejaculation prevents your partner from reaching vaginal orgasm and stops you from truly experiencing the full pleasure of sex. The most recent studies have shown that the average man can last up to 20 minutes during sexual intercourse and the average women will reach vaginal orgasm in around the same amount of time.
Our extensively tested formula was given to 200 men who experienced mild to severe cases of premature ejaculation. Half the men reported experiencing premature ejaculation their whole lives and the other half reported experiencing premature ejaculation only recently.
Even though many men will experience different forms of premature ejaculation, our findings have concluded that 98% of the men tested experienced phenomenal results using PrematureX.